Some hot selections
Among my Wikka contributions:
IncludeRemote - a plugin for fetching wikka-formatted content from a remote Wikka server
MySkin - a beta skin selector and editor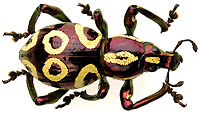 http://nitens.org/
I bumped into
WikkaWiki
as a very easy-to-install
WikiEngine wiki engine
while I was reviewing a number of open source CMS for a project. I needed easy extensibility, a good CSS support, and something
MySQL
/PHP based. I made some hacks to the code, became more and more involved and... finally became part of the
CreditsPage Wikka development crew
.
I believe the main appeal of Wikka to many of its users lies in its
LightweightInfo lightweightness
and its
easy hackability
. Installing a wiki on an existing website is often painfully hard for the unexperienced user. Making it
look and feel
as the site itself is sometimes even harder. People willing to:
WikkaIntegration integrate seamlessly a wiki engine into their site (without having to dig into dozens of lines of code);
have their site run by an InvisibleWiki invisible wiki engine;
might have good reasons to choose Wikka.
Lightweightness
does not mean lack of
WikkaFeatures features
.
Lightweightness is what spares you from discovering something like this (quoting from
Special:Statistics
, after a fresh installation of MediaWiki on my machine and some very preliminary testing):
There are 734 total pages in the database. This includes "talk" pages, pages about Wikipedia, minimal "stub" pages, redirects, and others that probably don't qualify as content pages.
Excluding those, there are 3 pages that are probably legitimate content pages.

---
Wikka is
structure
. To shape its
surface
you can create and select
TestSkin skins
---
I've created and maintain
openformats.org
a site for promoting open formats based on Wikka 1.1.3, with a couple of hacks:
FeedbackAction - displays a module to send feedback to the wiki administrator;
NotifyOnChange - a simple way to get an email notification each time a page is edited (adapted from Wikini);
dynamic CSS - random modifications of the wiki layout;
altlang links for same page in different languages;
HideReferrers - avoids spambot problems by hiding the referrer link to anonymous users;
RedirectOnLogin - automatically redirects to a specific page on login/logout;
SmartTitle - checks if a ==Header== of any level is included in the page body, otherwise displays pagename;
I'm also using a slightly modified version of Wikka 1.1.3 at
webepistemology.org
. My
personal homepage
runs on Wikka 1.1.6.0.
---
CategoryUsers